My home town has a cruise-in with food booths & entertainment every years at this time. Since I live downtown where it is held, I went down in my wheelchair and enjoyed the sites and sounds. My niece, her husband, and my 4-year-old great niece came down to watch the fireworks with me. Of course, Alyssa slept right through them!!! LOL She calls fireworks Boom Booms, thus the name of this kit. I took pictures with my Samsung S630 digital camera which is by no means a high end camera, but I was amazed at the pictures it took. I liked them so much that I made a paper pack out of them and now I'm sharing them with all of you! There are 12 different images and and I made two backgrounds from each -- one "framed" and one not. I hope you enjoy and I would definitely appreciate some feedback.
Here's the preview (which definitely does not do these images justice, IMHO!):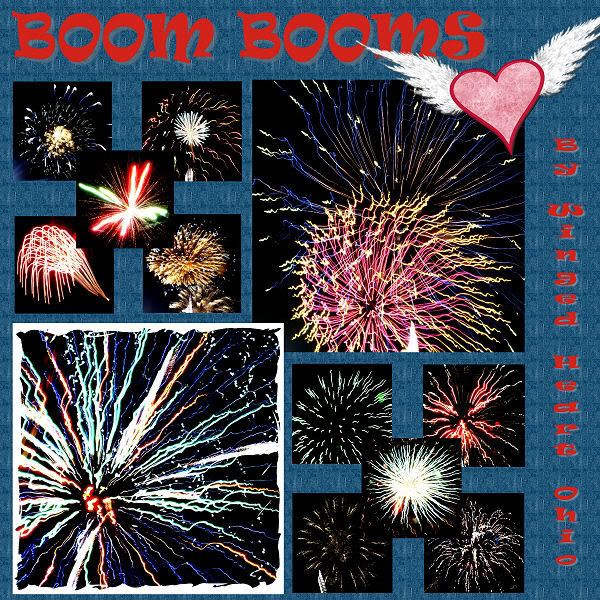 You can download them
here
. The password is "fireworks" without the quotes.
By the way, I have not given up on my Victorian Holiday series. I will be re-uploading the Christmas and Valentine's Day kits soon, and was working on an Easter kit that I became too ill to finish, but hope to still. I plan on doing one for the 4th of July in the next week so check back soon!
Blessings to you,
Winged Heart
Sally